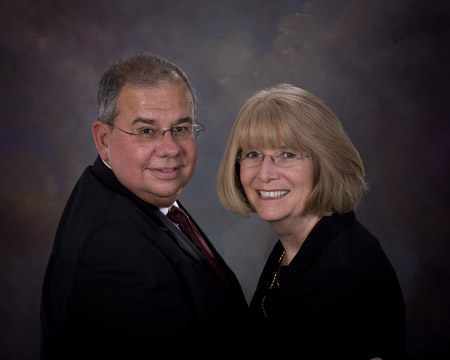 Bruce and Becky McDonald


Bruce and Becky McDonald are missionaries that have spent more than twenty-five years circling the globe fulfilling the great commission. Following God's will, they have lived and ministered in the regions beyond, including the USSR, Latvia, Russia, Congo, Sudan and Rwanda.
Since moving onto the mission field, their vision has been to reach the ares where few have dared to go and where the gospel is virtually unknown. Once into these regions beyond, they have worked to establish the church by building a foundation and training nationals for positions of pastoral leadership. In areas where no churches exist, they work with trained pastors to conduct crusades in conjunction with the new churches.
Primary areas of ministry include some of the most difficult places on earth that are often torn with war, famine (spiritual and natural), political unrest, severe climates and economic instability. From their base, they can easily reach their main areas of ministry concentration: Russia, Latvia, Ukraine, India, Bangladesh, North Africa, Rwanda, Burundi and the Democratic Republic of the Congo.